I usually like to write a light-hearted blog that whilst informative, also makes you smile, especially in these challenging times. I will do my best with this one too, but sometimes you just need to get a simple message across that could be to your advantage. This time, we're talking about the Ford Ranger.
Since we emerged from the worst of the pandemic last year, new or used pick-up vehicles have been hard to come by.
This vehicle sector is not isolated, with most car and commercial manufacturers suffering parts shortages needed to make such vehicles.
The Ever Popular Ford Ranger
This brings me to the Ford Ranger. It is the most popular pickup truck in the UK by far and has been for many years. Over 100,000 were registered in both 2019 and 2020. Enormous numbers.
The days when it was purchased or leased as a work tool are far, far away, in another galaxy. Nowadays the Ford Ranger is also a lifestyle vehicle, a fashion accessory that delivers a ride comfort that is close, if not identical, to most passenger SUVs.
It has a payload of between 1,024 and 1,252kg and a towing capacity of 3,500kg. An ideal vehicle for both work and living.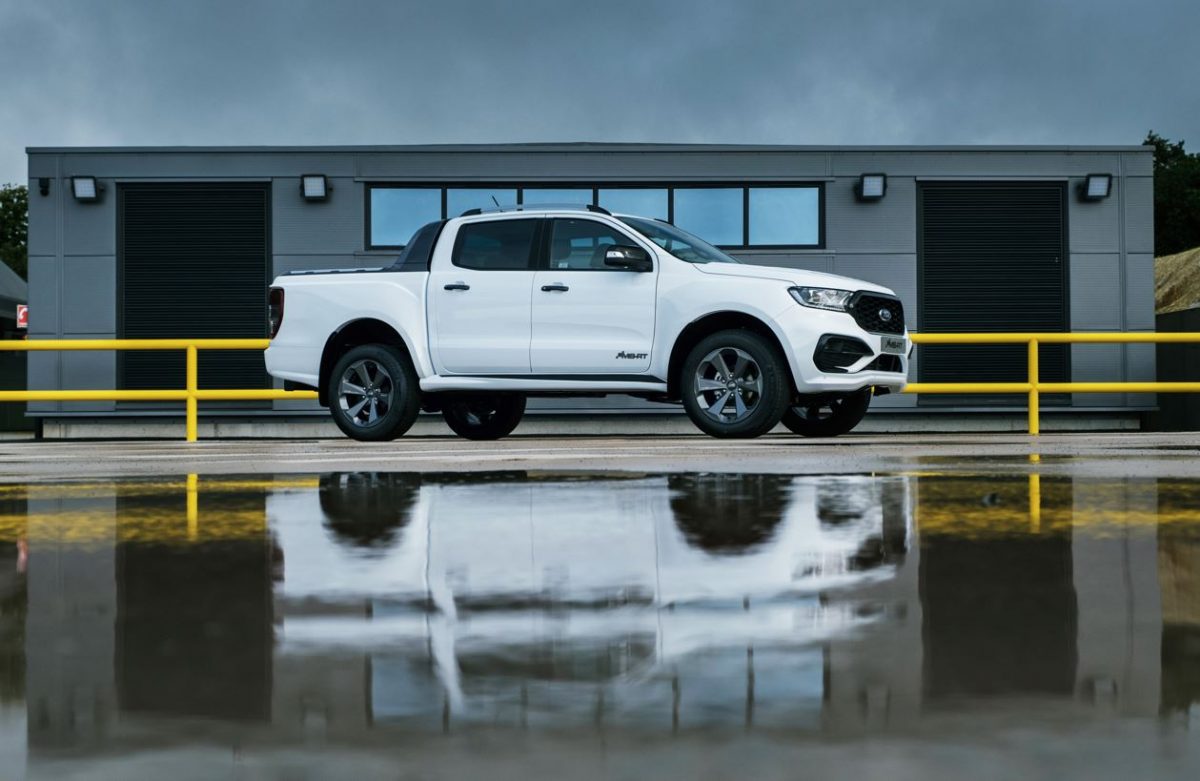 Ford Rangers Are Scarce
So, firstly the sad news. There are none left, or scarce might be a more appropriate word. The most popular model, the Ford Ranger Wildtrak Auto has become as hard to locate as Lord Lucan or any recent Manchester United trophy!
The MS-RT Limited Edition Is Not
Now the good news. The Ford Ranger MS-RT Limited Edition is still available and is surprisingly competitive against Ford's standard models.
Even better news than that?
They are in stock, in the UK and ready to go to a happy tradesman and/or family within days of placing an order.
The Limited Edition MS-RT Ranger Is A Special Machine
What is so special about the Ford Ranger MS-RT Limited Edition I hear you cry, apart from being able to get hold of one, of course.
Well, the MS-RT limited edition model combines the Ranger's unmistakable design with the stunning bold and sporting on-road looks synonymous with the MS-RT brand. It has a unique exterior bespoke design and a pronounced side profile that adds to the vehicle's stunning character, with its 20" gloss black diamond cut OZ racing alloy wheels, extended wheel arches and sculpted side skirts, this stunning Ford Ranger model will truly show you've arrived.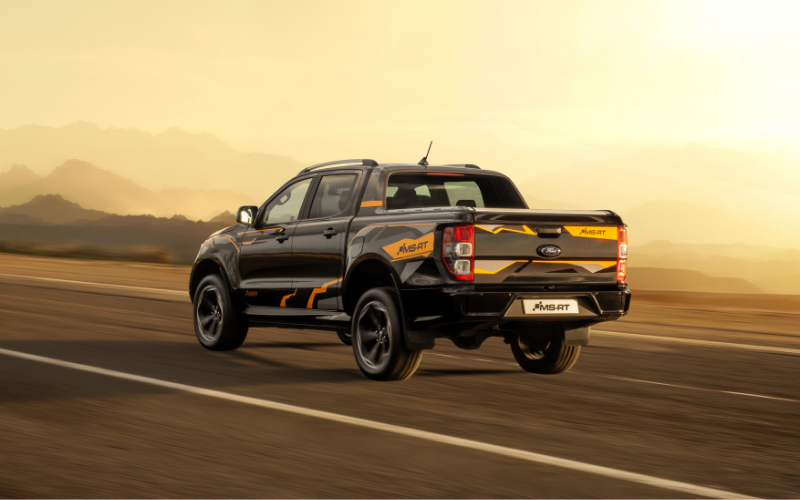 Luxury Ford Ranger Interiors
Inside the Ford Ranger MS-RT Limited Edition cabin, you will find a uniquely sculptured MS-RT steering wheel, sporty Eco leather and suede trim with contrast orange stitching, and internal cues that reinforce the MS-RT pedigree. Ambient lighting and heated seats create a cosseting environment, whilst the MS-RT floor mats and scuff plates add to the unique and bespoke feel.
It has a ten-speed automatic gearbox, 500nm of torque and a 3,500kg towing weight. It is available in Frozen White, Sea Grey or Agate Black and you can order one today that can (nearly!) be on your driveway tomorrow.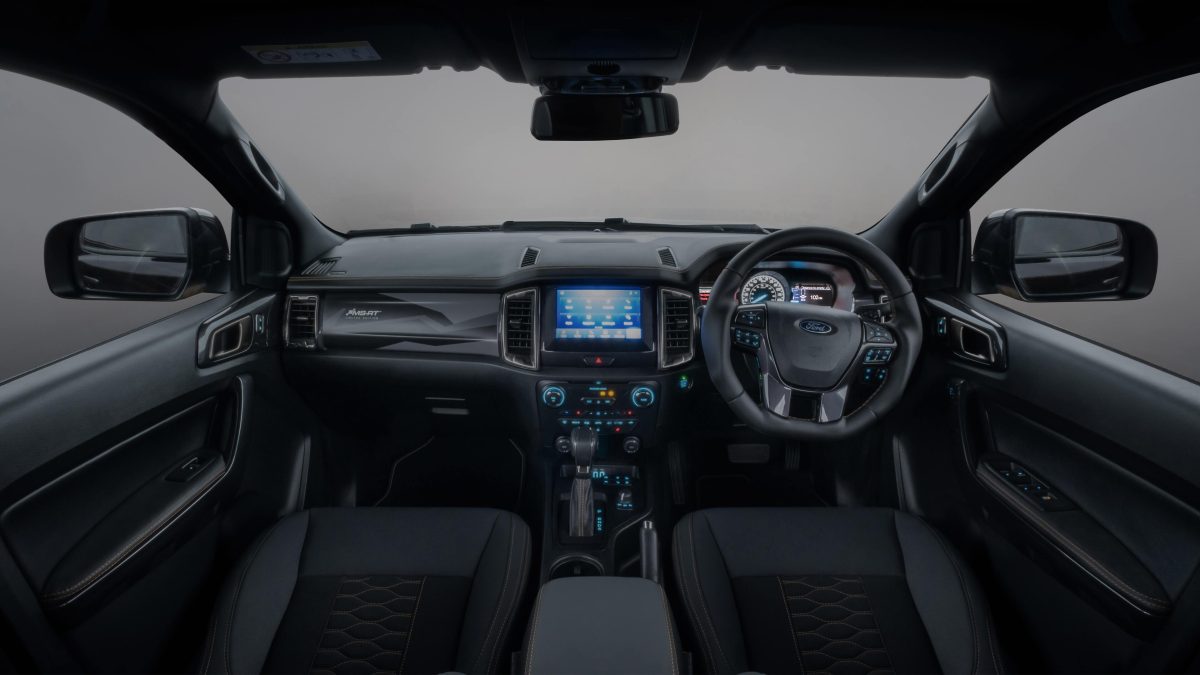 Drive Your Own MS-RT Ford Ranger
So, if you have been desperately trying to get your hands on a Ford Ranger and have been advised that it will be sometime in 2023 until you can drive one, give us a ring at MS-RT Leasing and chat with one of our experts on how one of these stunning and unique vehicles can be yours, today.
It's time to be a trailblazer and shows you've arrived.
Author: Roger Wilson-Crane