When the news filtered out that M-Sport were joining forces with Ford Performance on an all new Mustang GT3, the team at MS-RT Leasing nearly choked on their limp bacon sandwiches. What a mouth-watering prospect, we all thought.
A lot more enthusiasm was bestowed on this matter than the tired rasher we stared at as we discussed the announcement.
Reminiscing About The 5.0 2016 Ford Mustang
One of the team has had the privilege of owning a Ford Mustang. Not the recent, brilliant, Mach E, that everyone is raving about, but the sixth generation 5.0 litre that came out in 2016.
It was everything they had envisaged and more. The torque, speed and handling were just incredible and took some getting used to, especially when it came to roundabouts in their local town centre. Once or twice it did say 'hello' to the beautiful flowers blooming in the middle of the island!
An S-Max Quicker Than A Mustang?!
At the same time, another member of MS-RT Leasing had an S-Max due to their ever expanding family. It never ceased to amaze us how one drove this seven seater quicker than the other ever drove the Mustang.
It must have been a subconscious thing.
Tootling down a motorway in a v8 monster at 70mph was odd. It was (we were told) so that fellow road users knew that at any time, this cruiser in the inside lane, could be switched in an instant and be at 120mph in three seconds flat, leaving them all for dead. It sort of defeated the object of having one, but our team member seemed to enjoy the 'I know, you know, I know' aspect that was going on.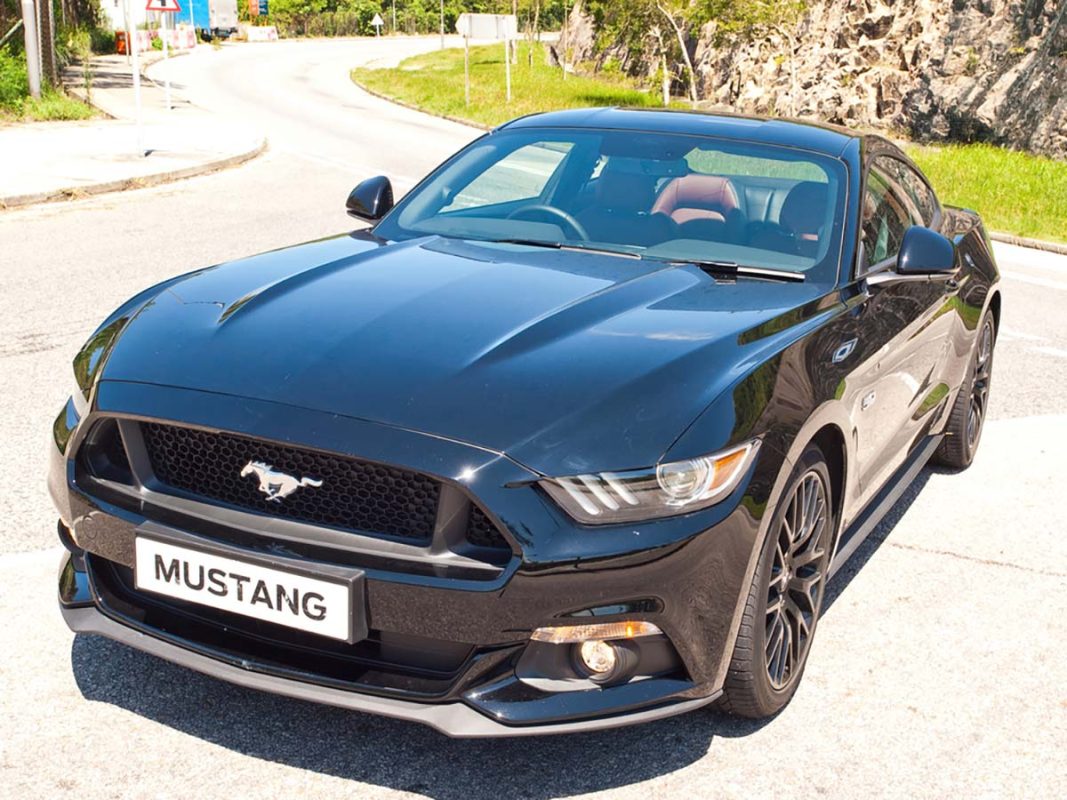 M-Sport & Ford Performance Join Forces For The Mustang GT3
So, the announcement that M-Sport are teaming up with Ford Performance, supporting the engine build and development for the GT3 racer, cheered us up no end.
This beast of a car will be powered by a Ford 5.0-litre Coyote-based V8 engine and will compete in the International Motor Sports (IMSA) 2024 race season, including the 24 hours of Daytona. It can't come soon enough.
It must have been an easy decision for Ford Performance to make. When you have a partner like M-Sport with its GT3 programme and developed V8 engine that fired to victory in the 2019 1000km Circuit Paul Ricard and the 2020 Bathurst 12 hour race, it really is a no brainer.
Don't Expect To Spot A GT3 On Your Commute
We have a feeling we will never see a Mustang GT3 on the inside lane of the M1, and that is fine with us. Here at MS-RT Leasing, we just want to witness this 'galloping horse' blitz the 3.56 mile Daytona Road course and add even more unrivalled history to the M-Sport and Ford partnership.
Author: Roger Wilson-Crane